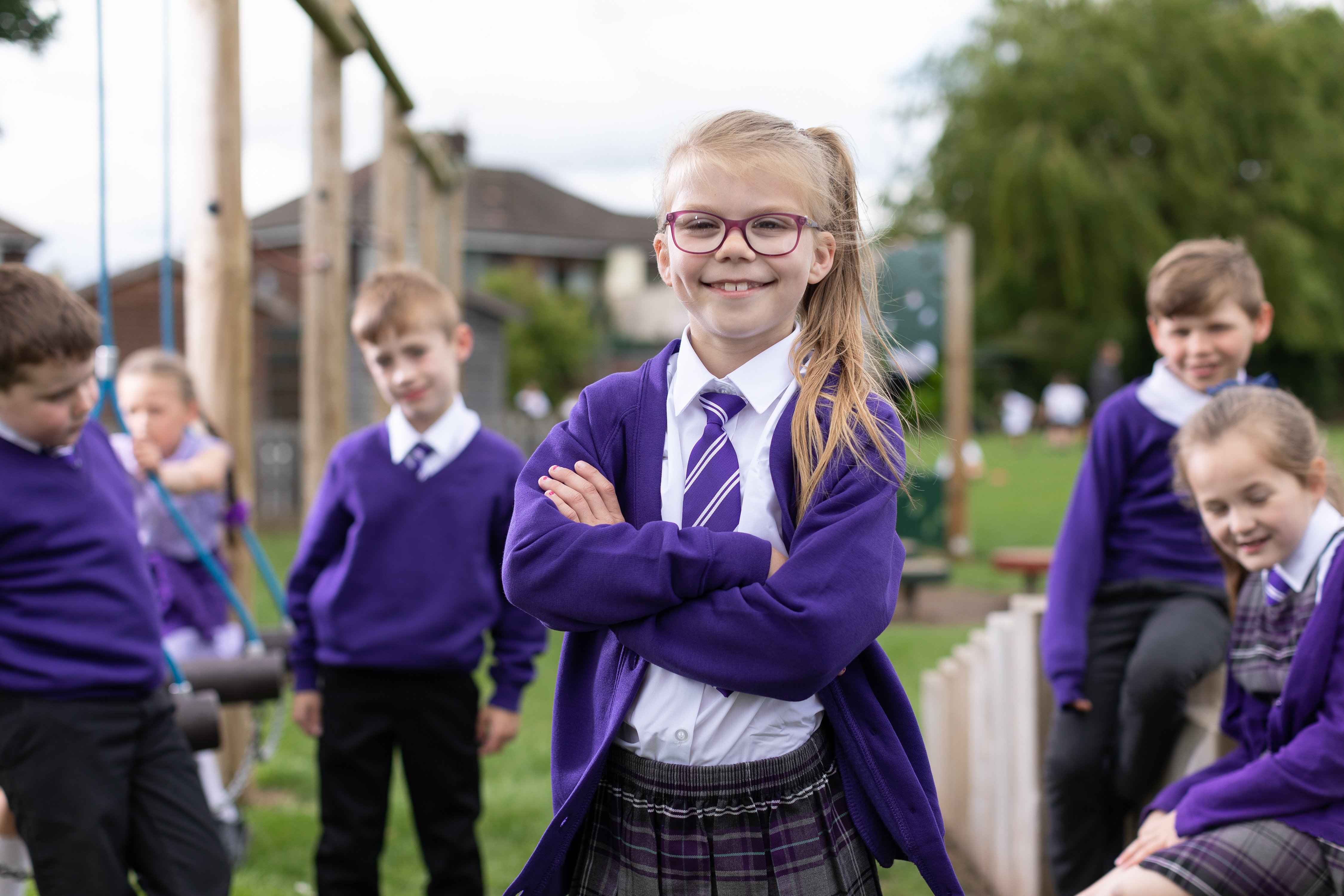 The School Day
Our school day differs slightly for Key Stage 1 and Key Stage 2, but the general timetable of the school is below. Please see each year groups' class page for the individual class timetables.
8.40am – The school gates open
8.45am – school starts
9 – 10am – Lesson 1
10am – Worship
10.20am – Break time
10.35am – 11.30am - Lesson 2
10.40 - 11am – Phonics (KS1)
11.30 – 12pm/12.15pm – Lesson 3
12pm – 12.45pm - Lunch (Reception and KS1/Y3)
12.15 – 1.00pm – Lunch (KS2)
12.45pm /1.00pm - 1pm/1.15pm – Wellbeing sessions
1pm/1.15pm – 3.15pm – Lesson 3 and Lesson 4
3.15pm – Hometime
Start of the Day:
All classes will start school again at the same time – 8.45am. Doors will open at 8.40am to allow pupils time to enter school.
Rec, KS1 and Y3 children will enter school through the main entrance to be greeted each day by the staff, and go through onto the playground as they used to do – please use the garden area paths to queue

Remember that the equipment outside reception has been set up by the staff for morning lessons – this is not for children to play with and we ask that parents ensure children stand sensibly with them and do not touch any learning equipment

Y4-Y6 children will use the gate at the side of school next to Y3 which will open at 8.40am and close at 8.45am. Children arriving after this time must do so via the front entrance.

Children can again come on bikes/scooters and store them in the bike sheds on the play ground – children doing this should use the side gate so bikes aren't walked through the school

There will be a lot of children coming through the front entrance again, so we ask that parents are patient whilst these routines are re-established
End of the Day:
All classes will finish at 3.15pm

Rec, Y1 and Y2 will be released from their classroom doors at the front of the building

Y3 will be released through the front entrance

Y4 will be released through their fire door onto the playground

Y5 will be released through the main double doors from the new KS2 area

Y6 will come through the side door from the meeting room onto the playground

We ask that parents collecting at the end of the day enter site via the path and gate at the side of the school.